{"id":4633302696072,"title":"moline Single canvas rectangle minneapolis moline tractors 04249","handle":"moline_04249","description":"\u003c!-- TABS --\u003e\n\u003ch5\u003e\u003cspan style=\"\" color:\u003e\u003cstrong\u003eDetails\u003c\/strong\u003e\u003c\/span\u003e\u003c\/h5\u003e\u003cdiv data-mce-fragment=\"\" class=\"\" data-block=\"\" data-editor=\"\" data-offset-key=\"\"\u003e\n\u003cdiv data-mce-fragment=\"\" data-offset-key=\"\" class=\"\" public-draftstyledefault-block=\"\"\u003e\u003cspan style=\"color: #ff0000;\"\u003e\u003cstrong\u003eSpecifications\u003c\/strong\u003e\u003c\/span\u003e\u003c\/div\u003e\n\u003cdiv data-mce-fragment=\"\" data-offset-key=\"\" class=\"\" public-draftstyledefault-block=\"\"\u003e\u003cspan data-mce-fragment=\"\" data-offset-key=\"\"\u003eThis high-quality matte canvas can be used to add color and life to any space. Available in 17 different sizes with both vertical and horizontal orientations. The matte canvas features state of the art printing technology for sharp photographic reproduction and color fidelity, will not fade or warp, and comes ready to hang.\u003c\/span\u003e\u003c\/div\u003e\n\u003c\/div\u003e\n\u003cul data-mce-fragment=\"\" class=\"\" data-offset-key=\"\"\u003e\n\u003cli data-mce-fragment=\"\" class=\"\" data-block=\"\" data-editor=\"\" data-offset-key=\"\" richeditor-block=\"\" public-draftstyledefault-unorderedlistitem=\"\" public-draftstyledefault-reset=\"\" public-draftstyledefault-depth0=\"\"\u003e\n\u003cdiv data-mce-fragment=\"\" data-offset-key=\"\" class=\"\" public-draftstyledefault-block=\"\"\u003e\u003cspan data-mce-fragment=\"\" data-offset-key=\"\"\u003ePrinted with UL Certified GREENGUARD GOLD Ink - reduces indoor air pollution and the risk of chemical exposure.\u003c\/span\u003e\u003c\/div\u003e\n\u003c\/li\u003e\n\u003cli data-mce-fragment=\"\" class=\"\" data-block=\"\" data-editor=\"\" data-offset-key=\"\" richeditor-block=\"\" public-draftstyledefault-unorderedlistitem=\"\" public-draftstyledefault-depth0=\"\"\u003e\n\u003cdiv data-mce-fragment=\"\" data-offset-key=\"\" class=\"\" public-draftstyledefault-block=\"\"\u003e\u003cspan data-mce-fragment=\"\" data-offset-key=\"\"\u003eWater resistant matte finish - will not scratch, crack, fade or warp.\u003c\/span\u003e\u003c\/div\u003e\n\u003c\/li\u003e\n\u003cli data-mce-fragment=\"\" class=\"\" data-block=\"\" data-editor=\"\" data-offset-key=\"\" richeditor-block=\"\" public-draftstyledefault-unorderedlistitem=\"\" public-draftstyledefault-depth0=\"\"\u003e\n\u003cdiv data-mce-fragment=\"\" data-offset-key=\"\" class=\"\" public-draftstyledefault-block=\"\"\u003e\u003cspan data-mce-fragment=\"\" data-offset-key=\"\"\u003eAnti-yellowing, will not oxidize.\u003c\/span\u003e\u003c\/div\u003e\n\u003c\/li\u003e\n\u003cli data-mce-fragment=\"\" class=\"\" data-block=\"\" data-editor=\"\" data-offset-key=\"\" richeditor-block=\"\" public-draftstyledefault-unorderedlistitem=\"\" public-draftstyledefault-depth0=\"\"\u003e\n\u003cdiv data-mce-fragment=\"\" data-offset-key=\"\" class=\"\" public-draftstyledefault-block=\"\"\u003e\u003cspan data-mce-fragment=\"\" data-offset-key=\"\"\u003eFinger jointed, kiln dried stretcher bar is 1.25\"\" depth.\u003c\/span\u003e\u003c\/div\u003e\n\u003c\/li\u003e\n\u003cli data-mce-fragment=\"\" class=\"\" data-block=\"\" data-editor=\"\" data-offset-key=\"\" richeditor-block=\"\" public-draftstyledefault-unorderedlistitem=\"\" public-draftstyledefault-depth0=\"\"\u003e\n\u003cdiv data-mce-fragment=\"\" data-offset-key=\"\" class=\"\" public-draftstyledefault-block=\"\"\u003e\u003cspan data-mce-fragment=\"\" data-offset-key=\"\"\u003eStretcher bar is FSC certified from sustainable forests, knot, sap, and warp free.\u003c\/span\u003e\u003c\/div\u003e\n\u003c\/li\u003e\n\u003cli data-mce-fragment=\"\" class=\"\" data-block=\"\" data-editor=\"\" data-offset-key=\"\" richeditor-block=\"\" public-draftstyledefault-unorderedlistitem=\"\" public-draftstyledefault-depth0=\"\"\u003e\n\u003cdiv data-mce-fragment=\"\" data-offset-key=\"\" class=\"\" public-draftstyledefault-block=\"\"\u003e\u003cspan data-mce-fragment=\"\" data-offset-key=\"\"\u003eReady to hang - arrives with pre-installed sawtooth hanging hardware.\u003c\/span\u003e\u003c\/div\u003e\n\u003c\/li\u003e\n\u003cli data-mce-fragment=\"\" class=\"\" data-block=\"\" data-editor=\"\" data-offset-key=\"\" richeditor-block=\"\" public-draftstyledefault-unorderedlistitem=\"\" public-draftstyledefault-depth0=\"\"\u003e\n\u003cdiv data-mce-fragment=\"\" data-offset-key=\"\" class=\"\" public-draftstyledefault-block=\"\"\u003e\u003cspan data-mce-fragment=\"\" data-offset-key=\"\"\u003eRubber bumpers – protects wall surface and keeps print level.\u003c\/span\u003e\u003c\/div\u003e\n\u003c\/li\u003e\n\u003cli data-mce-fragment=\"\" class=\"\" data-block=\"\" data-editor=\"\" data-offset-key=\"\" richeditor-block=\"\" public-draftstyledefault-unorderedlistitem=\"\" public-draftstyledefault-depth0=\"\"\u003e\u003cspan data-mce-fragment=\"\" data-offset-key=\"\"\u003eMade in USA.\u003c\/span\u003e\u003c\/li\u003e\n\u003cli data-mce-fragment=\"\" class=\"\" data-block=\"\" data-editor=\"\" data-offset-key=\"\" richeditor-block=\"\" public-draftstyledefault-unorderedlistitem=\"\" public-draftstyledefault-depth0=\"\"\u003e\n\u003cdiv data-mce-fragment=\"\" data-offset-key=\"\" data-editor=\"\" data-block=\"\" class=\"\"\u003e\n\u003cdiv data-mce-fragment=\"\" class=\"\" data-offset-key=\"\" public-draftstyledefault-block=\"\"\u003eCare: Clean with a dry cloth when needed.\u003c\/div\u003e\n\u003c\/div\u003e\n\u003c\/li\u003e\n\u003c\/ul\u003e\n\u003cdiv text-align:=\"\" padding-left:=\"\"\u003e\u003cimg data-mce-fragment=\"1\" src=\"https:\/\/i.etsystatic.com\/19667743\/r\/il\/ce2a5c\/2072710021\/il_1140xN.2072710021_c95k.jpg\" data-mce-src=\"https:\/\/i.etsystatic.com\/19667743\/r\/il\/ce2a5c\/2072710021\/il_1140xN.2072710021_c95k.jpg\"\u003e\u003c\/div\u003e\n\u003cdiv text-align:=\"\" padding-left:=\"\"\u003e\u003c\/div\u003e\n\u003cdiv text-align:=\"\" padding-left:=\"\"\u003e\u003cimg data-mce-fragment=\"1\" src=\"https:\/\/i.etsystatic.com\/19667743\/r\/il\/de5c34\/1860392639\/il_1140xN.1860392639_rmyk.jpg\" data-mce-src=\"https:\/\/i.etsystatic.com\/19667743\/r\/il\/de5c34\/1860392639\/il_1140xN.1860392639_rmyk.jpg\"\u003e\u003c\/div\u003e\n\u003cdiv text-align:=\"\" padding-left:=\"\"\u003e\n\u003cbr\u003e\u003cimg data-mce-fragment=\"1\" src=\"https:\/\/i.etsystatic.com\/19667743\/r\/il\/236f70\/1888711757\/il_1140xN.1888711757_fze8.jpg\" data-mce-src=\"https:\/\/i.etsystatic.com\/19667743\/r\/il\/236f70\/1888711757\/il_1140xN.1888711757_fze8.jpg\"\u003e\u003cbr\u003e\n\u003c\/div\u003e\n\u003cdiv text-align:=\"\" padding-left:=\"\"\u003e\u003c\/div\u003e\n\u003cdiv text-align:=\"\" padding-left:=\"\"\u003e\u003c\/div\u003e\n\u003cdiv text-align:=\"\" padding-left:=\"\"\u003e\n\u003cimg data-mce-fragment=\"1\" src=\"https:\/\/i.etsystatic.com\/19667743\/r\/il\/b7aa7c\/2023994784\/il_1140xN.2023994784_r6pu.jpg\" data-mce-src=\"https:\/\/i.etsystatic.com\/19667743\/r\/il\/b7aa7c\/2023994784\/il_1140xN.2023994784_r6pu.jpg\"\u003e\u003cimg alt=\"\" width=\"\" height=\"\" float:=\"\" https:=\"\" ae02=\"\" kf=\"\" com=\"\" alicdn=\"\"\u003e\n\u003c\/div\u003e\n\u003ch5\u003e\u003cspan\u003e\u003cstrong\u003eShipping information\u003c\/strong\u003e\u003c\/span\u003e\u003c\/h5\u003e\n\u003cul data-mce-fragment=\"\"\u003e\n\u003cli\u003e\n\u003cstrong\u003eProduction time\u003c\/strong\u003e: Please allow 2-5 days to receive a tracking number while your order is hand-crafted, packaged and shipped from our facility.\u003c\/li\u003e\n\u003cli\u003e\n\u003cstrong\u003eShipping time\u003c\/strong\u003e: You will receive your order in the USA from 5 - 7 days and in other countries from 10 - 20 business days. This time is from the date that it is shipped out, not the day the order is placed.\u003c\/li\u003e\n\u003cli data-mce-fragment=\"\"\u003e\n\u003cstrong\u003eReturn \u0026amp; Exchange\u003c\/strong\u003e: If for some reason you are not happy with your purchase, we will happily work with you to correct the problems.\u003c\/li\u003e\n\u003cli data-mce-fragment=\"\"\u003e\n\u003cstrong\u003eTracking Number\u003c\/strong\u003e: When available, we will send you the tracking number with the confirmation email so that you can track the package online.\u003c\/li\u003e\n\u003cli data-mce-fragment=\"\"\u003eIf you have any other queries, please feel free to email us\u003c\/li\u003e\n\u003c\/ul\u003e\n\u003cp\u003e \u003c\/p\u003e\n\u003ch5\u003e\u003cspan\u003e\u003cstrong\u003eReviews\u003c\/strong\u003e\u003c\/span\u003e\u003c\/h5\u003e\n \u003ch5\u003e\u003cspan color:=\"\"\u003e\u003cstrong\u003eFix credit card issue\u003c\/strong\u003e\u003c\/span\u003e\u003c\/h5\u003e\n\u003ch3\u003e\u003cspan style=\"color: #000000;\"\u003eHow to resolve a declined card payment?\u003c\/span\u003e\u003c\/h3\u003e\n\u003cp\u003eIf you can not complete your purchase with your credit card due to credit card denied, please make credit card payment via Paypal.\u003c\/p\u003e\n\u003cp\u003e\u003cspan style=\"color: #000000;\"\u003e\u003cstrong\u003e\u003cem\u003eYou don't  need a paypal account but you still make credit card payment via this payment gateway.\u003c\/em\u003e\u003c\/strong\u003e\u003c\/span\u003e\u003ca href=\"https:\/\/kb.swimmo.com\/help\/how-to-resolve-a-declined-card-payment\" data-ved=\"2ahUKEwjm4aWT8s3zAhVMZt4KHbhwCr8QFnoECAQQAw\" ping=\"\/url?sa=t\u0026amp;source=web\u0026amp;rct=j\u0026amp;url=https:\/\/kb.swimmo.com\/help\/how-to-resolve-a-declined-card-payment\u0026amp;ved=2ahUKEwjm4aWT8s3zAhVMZt4KHbhwCr8QFnoECAQQAw\"\u003e\u003c\/a\u003e\u003c\/p\u003e\n\u003cp\u003eMaking credit card payment via Paypal as following:\u003c\/p\u003e\n\u003cul\u003e\n\u003cli\u003e\n\u003cspan\u003eStep 1: After you choose the shipping method --\u0026gt; Click '\u003c\/span\u003e\u003cb\u003eContinue to payment method\u003c\/b\u003e\u003cspan\u003e' button. Check the Paypal on Payment method window\u003c\/span\u003e\n\u003c\/li\u003e\n\u003c\/ul\u003e\n\u003cp style=\"padding-left: 30px;\"\u003e\u003cspan\u003e\u003cimg height=\"261\" width=\"388\" src=\"\/\/cdn.shopify.com\/s\/files\/1\/2279\/9767\/files\/2_e3de80d7-7dfe-43f9-8c0e-969f17c35738_large.jpg?v=1542809655\" alt=\"\"\u003e\u003c\/span\u003e\u003c\/p\u003e\n\u003cul\u003e\n\u003cli\u003e\u003cspan\u003eStep 2: In paypal log in window, you don't need to log in. Click '\u003cb\u003ePay with debit or Credit card\u003c\/b\u003e' button\u003c\/span\u003e\u003c\/li\u003e\n\u003c\/ul\u003e\n\u003cp style=\"padding-left: 30px;\"\u003e\u003cspan\u003e\u003cimg height=\"400\" width=\"341\" src=\"\/\/cdn.shopify.com\/s\/files\/1\/2279\/9767\/files\/3_6e3d0136-b919-436a-be0e-91501ff32046_large.JPG?v=1542809707\" alt=\"\"\u003e\u003c\/span\u003e\u003c\/p\u003e\n\u003cul\u003e\n\u003cli\u003e\u003cspan\u003eStep 4: fill your credit card information and complete your payment.\u003c\/span\u003e\u003c\/li\u003e\n\u003c\/ul\u003e\n\u003cp style=\"padding-left: 30px;\"\u003e\u003cspan\u003e\u003cimg height=\"364\" width=\"270\" src=\"\/\/cdn.shopify.com\/s\/files\/1\/2279\/9767\/files\/4_c30cf20f-2f66-467b-8524-f784e6b1e666_large.jpg?v=1542809762\" alt=\"\"\u003e\u003c\/span\u003e\u003c\/p\u003e\n\u003c!-- \/TABS --\u003e ","published_at":"2021-07-28T16:17:53+07:00","created_at":"2020-03-02T14:09:29+07:00","vendor":"DreamShip","type":"","tags":["20191122","canvas","farmer","home decor"],"price":4299,"price_min":4299,"price_max":13299,"available":true,"price_varies":true,"compare_at_price":3999,"compare_at_price_min":3999,"compare_at_price_max":12999,"compare_at_price_varies":true,"variants":[{"id":40875659952277,"title":"8x12inch","option1":"8x12inch","option2":null,"option3":null,"sku":"TBT-04249-CAR-canvas8x12inch","requires_shipping":true,"taxable":false,"featured_image":null,"available":true,"name":"moline Single canvas rectangle minneapolis moline tractors 04249 - 8x12inch","public_title":"8x12inch","options":["8x12inch"],"price":4299,"weight":454,"compare_at_price":3999,"inventory_management":null,"barcode":null,"requires_selling_plan":false,"selling_plan_allocations":[]},{"id":40875659985045,"title":"12x16inch","option1":"12x16inch","option2":null,"option3":null,"sku":"TBT-04249-CAR-canvas12x16inch","requires_shipping":true,"taxable":false,"featured_image":null,"available":true,"name":"moline Single canvas rectangle minneapolis moline tractors 04249 - 12x16inch","public_title":"12x16inch","options":["12x16inch"],"price":5299,"weight":1361,"compare_at_price":4999,"inventory_management":null,"barcode":null,"requires_selling_plan":false,"selling_plan_allocations":[]},{"id":40875660017813,"title":"16x24inch","option1":"16x24inch","option2":null,"option3":null,"sku":"TBT-04249-CAR-canvas16x24inch","requires_shipping":true,"taxable":false,"featured_image":null,"available":true,"name":"moline Single canvas rectangle minneapolis moline tractors 04249 - 16x24inch","public_title":"16x24inch","options":["16x24inch"],"price":6299,"weight":1361,"compare_at_price":5999,"inventory_management":null,"barcode":null,"requires_selling_plan":false,"selling_plan_allocations":[]},{"id":40875660050581,"title":"20x30inch","option1":"20x30inch","option2":null,"option3":null,"sku":"TBT-04249-CAR-canvas20x30inch","requires_shipping":true,"taxable":false,"featured_image":null,"available":true,"name":"moline Single canvas rectangle minneapolis moline tractors 04249 - 20x30inch","public_title":"20x30inch","options":["20x30inch"],"price":7299,"weight":2722,"compare_at_price":6999,"inventory_management":null,"barcode":null,"requires_selling_plan":false,"selling_plan_allocations":[]},{"id":40875660083349,"title":"24x36inch","option1":"24x36inch","option2":null,"option3":null,"sku":"TBT-04249-CAR-canvas24x36inch","requires_shipping":true,"taxable":false,"featured_image":null,"available":true,"name":"moline Single canvas rectangle minneapolis moline tractors 04249 - 24x36inch","public_title":"24x36inch","options":["24x36inch"],"price":9299,"weight":3629,"compare_at_price":8999,"inventory_management":null,"barcode":null,"requires_selling_plan":false,"selling_plan_allocations":[]},{"id":40875660116117,"title":"32x48inch","option1":"32x48inch","option2":null,"option3":null,"sku":"TBT-04249-CAR-canvas32x48inch","requires_shipping":true,"taxable":false,"featured_image":null,"available":true,"name":"moline Single canvas rectangle minneapolis moline tractors 04249 - 32x48inch","public_title":"32x48inch","options":["32x48inch"],"price":13299,"weight":3629,"compare_at_price":12999,"inventory_management":null,"barcode":null,"requires_selling_plan":false,"selling_plan_allocations":[]}],"images":["\/\/cdn.shopify.com\/s\/files\/1\/0340\/0800\/6792\/products\/04249-1.jpg?v=1583132969","\/\/cdn.shopify.com\/s\/files\/1\/0340\/0800\/6792\/products\/04249-2.jpg?v=1583132969","\/\/cdn.shopify.com\/s\/files\/1\/0340\/0800\/6792\/products\/04249-3.jpg?v=1583132969"],"featured_image":"\/\/cdn.shopify.com\/s\/files\/1\/0340\/0800\/6792\/products\/04249-1.jpg?v=1583132969","options":["Size"],"media":[{"alt":null,"id":7195138916488,"position":1,"preview_image":{"aspect_ratio":1.499,"height":667,"width":1000,"src":"https:\/\/cdn.shopify.com\/s\/files\/1\/0340\/0800\/6792\/products\/04249-1.jpg?v=1583132969"},"aspect_ratio":1.499,"height":667,"media_type":"image","src":"https:\/\/cdn.shopify.com\/s\/files\/1\/0340\/0800\/6792\/products\/04249-1.jpg?v=1583132969","width":1000},{"alt":null,"id":7195138949256,"position":2,"preview_image":{"aspect_ratio":1.0,"height":800,"width":800,"src":"https:\/\/cdn.shopify.com\/s\/files\/1\/0340\/0800\/6792\/products\/04249-2.jpg?v=1583132969"},"aspect_ratio":1.0,"height":800,"media_type":"image","src":"https:\/\/cdn.shopify.com\/s\/files\/1\/0340\/0800\/6792\/products\/04249-2.jpg?v=1583132969","width":800},{"alt":null,"id":7195138982024,"position":3,"preview_image":{"aspect_ratio":1.0,"height":800,"width":800,"src":"https:\/\/cdn.shopify.com\/s\/files\/1\/0340\/0800\/6792\/products\/04249-3.jpg?v=1583132969"},"aspect_ratio":1.0,"height":800,"media_type":"image","src":"https:\/\/cdn.shopify.com\/s\/files\/1\/0340\/0800\/6792\/products\/04249-3.jpg?v=1583132969","width":800}],"requires_selling_plan":false,"selling_plan_groups":[],"content":"\u003c!-- TABS --\u003e\n\u003ch5\u003e\u003cspan style=\"\" color:\u003e\u003cstrong\u003eDetails\u003c\/strong\u003e\u003c\/span\u003e\u003c\/h5\u003e\u003cdiv data-mce-fragment=\"\" class=\"\" data-block=\"\" data-editor=\"\" data-offset-key=\"\"\u003e\n\u003cdiv data-mce-fragment=\"\" data-offset-key=\"\" class=\"\" public-draftstyledefault-block=\"\"\u003e\u003cspan style=\"color: #ff0000;\"\u003e\u003cstrong\u003eSpecifications\u003c\/strong\u003e\u003c\/span\u003e\u003c\/div\u003e\n\u003cdiv data-mce-fragment=\"\" data-offset-key=\"\" class=\"\" public-draftstyledefault-block=\"\"\u003e\u003cspan data-mce-fragment=\"\" data-offset-key=\"\"\u003eThis high-quality matte canvas can be used to add color and life to any space. Available in 17 different sizes with both vertical and horizontal orientations. The matte canvas features state of the art printing technology for sharp photographic reproduction and color fidelity, will not fade or warp, and comes ready to hang.\u003c\/span\u003e\u003c\/div\u003e\n\u003c\/div\u003e\n\u003cul data-mce-fragment=\"\" class=\"\" data-offset-key=\"\"\u003e\n\u003cli data-mce-fragment=\"\" class=\"\" data-block=\"\" data-editor=\"\" data-offset-key=\"\" richeditor-block=\"\" public-draftstyledefault-unorderedlistitem=\"\" public-draftstyledefault-reset=\"\" public-draftstyledefault-depth0=\"\"\u003e\n\u003cdiv data-mce-fragment=\"\" data-offset-key=\"\" class=\"\" public-draftstyledefault-block=\"\"\u003e\u003cspan data-mce-fragment=\"\" data-offset-key=\"\"\u003ePrinted with UL Certified GREENGUARD GOLD Ink - reduces indoor air pollution and the risk of chemical exposure.\u003c\/span\u003e\u003c\/div\u003e\n\u003c\/li\u003e\n\u003cli data-mce-fragment=\"\" class=\"\" data-block=\"\" data-editor=\"\" data-offset-key=\"\" richeditor-block=\"\" public-draftstyledefault-unorderedlistitem=\"\" public-draftstyledefault-depth0=\"\"\u003e\n\u003cdiv data-mce-fragment=\"\" data-offset-key=\"\" class=\"\" public-draftstyledefault-block=\"\"\u003e\u003cspan data-mce-fragment=\"\" data-offset-key=\"\"\u003eWater resistant matte finish - will not scratch, crack, fade or warp.\u003c\/span\u003e\u003c\/div\u003e\n\u003c\/li\u003e\n\u003cli data-mce-fragment=\"\" class=\"\" data-block=\"\" data-editor=\"\" data-offset-key=\"\" richeditor-block=\"\" public-draftstyledefault-unorderedlistitem=\"\" public-draftstyledefault-depth0=\"\"\u003e\n\u003cdiv data-mce-fragment=\"\" data-offset-key=\"\" class=\"\" public-draftstyledefault-block=\"\"\u003e\u003cspan data-mce-fragment=\"\" data-offset-key=\"\"\u003eAnti-yellowing, will not oxidize.\u003c\/span\u003e\u003c\/div\u003e\n\u003c\/li\u003e\n\u003cli data-mce-fragment=\"\" class=\"\" data-block=\"\" data-editor=\"\" data-offset-key=\"\" richeditor-block=\"\" public-draftstyledefault-unorderedlistitem=\"\" public-draftstyledefault-depth0=\"\"\u003e\n\u003cdiv data-mce-fragment=\"\" data-offset-key=\"\" class=\"\" public-draftstyledefault-block=\"\"\u003e\u003cspan data-mce-fragment=\"\" data-offset-key=\"\"\u003eFinger jointed, kiln dried stretcher bar is 1.25\"\" depth.\u003c\/span\u003e\u003c\/div\u003e\n\u003c\/li\u003e\n\u003cli data-mce-fragment=\"\" class=\"\" data-block=\"\" data-editor=\"\" data-offset-key=\"\" richeditor-block=\"\" public-draftstyledefault-unorderedlistitem=\"\" public-draftstyledefault-depth0=\"\"\u003e\n\u003cdiv data-mce-fragment=\"\" data-offset-key=\"\" class=\"\" public-draftstyledefault-block=\"\"\u003e\u003cspan data-mce-fragment=\"\" data-offset-key=\"\"\u003eStretcher bar is FSC certified from sustainable forests, knot, sap, and warp free.\u003c\/span\u003e\u003c\/div\u003e\n\u003c\/li\u003e\n\u003cli data-mce-fragment=\"\" class=\"\" data-block=\"\" data-editor=\"\" data-offset-key=\"\" richeditor-block=\"\" public-draftstyledefault-unorderedlistitem=\"\" public-draftstyledefault-depth0=\"\"\u003e\n\u003cdiv data-mce-fragment=\"\" data-offset-key=\"\" class=\"\" public-draftstyledefault-block=\"\"\u003e\u003cspan data-mce-fragment=\"\" data-offset-key=\"\"\u003eReady to hang - arrives with pre-installed sawtooth hanging hardware.\u003c\/span\u003e\u003c\/div\u003e\n\u003c\/li\u003e\n\u003cli data-mce-fragment=\"\" class=\"\" data-block=\"\" data-editor=\"\" data-offset-key=\"\" richeditor-block=\"\" public-draftstyledefault-unorderedlistitem=\"\" public-draftstyledefault-depth0=\"\"\u003e\n\u003cdiv data-mce-fragment=\"\" data-offset-key=\"\" class=\"\" public-draftstyledefault-block=\"\"\u003e\u003cspan data-mce-fragment=\"\" data-offset-key=\"\"\u003eRubber bumpers – protects wall surface and keeps print level.\u003c\/span\u003e\u003c\/div\u003e\n\u003c\/li\u003e\n\u003cli data-mce-fragment=\"\" class=\"\" data-block=\"\" data-editor=\"\" data-offset-key=\"\" richeditor-block=\"\" public-draftstyledefault-unorderedlistitem=\"\" public-draftstyledefault-depth0=\"\"\u003e\u003cspan data-mce-fragment=\"\" data-offset-key=\"\"\u003eMade in USA.\u003c\/span\u003e\u003c\/li\u003e\n\u003cli data-mce-fragment=\"\" class=\"\" data-block=\"\" data-editor=\"\" data-offset-key=\"\" richeditor-block=\"\" public-draftstyledefault-unorderedlistitem=\"\" public-draftstyledefault-depth0=\"\"\u003e\n\u003cdiv data-mce-fragment=\"\" data-offset-key=\"\" data-editor=\"\" data-block=\"\" class=\"\"\u003e\n\u003cdiv data-mce-fragment=\"\" class=\"\" data-offset-key=\"\" public-draftstyledefault-block=\"\"\u003eCare: Clean with a dry cloth when needed.\u003c\/div\u003e\n\u003c\/div\u003e\n\u003c\/li\u003e\n\u003c\/ul\u003e\n\u003cdiv text-align:=\"\" padding-left:=\"\"\u003e\u003cimg data-mce-fragment=\"1\" src=\"https:\/\/i.etsystatic.com\/19667743\/r\/il\/ce2a5c\/2072710021\/il_1140xN.2072710021_c95k.jpg\" data-mce-src=\"https:\/\/i.etsystatic.com\/19667743\/r\/il\/ce2a5c\/2072710021\/il_1140xN.2072710021_c95k.jpg\"\u003e\u003c\/div\u003e\n\u003cdiv text-align:=\"\" padding-left:=\"\"\u003e\u003c\/div\u003e\n\u003cdiv text-align:=\"\" padding-left:=\"\"\u003e\u003cimg data-mce-fragment=\"1\" src=\"https:\/\/i.etsystatic.com\/19667743\/r\/il\/de5c34\/1860392639\/il_1140xN.1860392639_rmyk.jpg\" data-mce-src=\"https:\/\/i.etsystatic.com\/19667743\/r\/il\/de5c34\/1860392639\/il_1140xN.1860392639_rmyk.jpg\"\u003e\u003c\/div\u003e\n\u003cdiv text-align:=\"\" padding-left:=\"\"\u003e\n\u003cbr\u003e\u003cimg data-mce-fragment=\"1\" src=\"https:\/\/i.etsystatic.com\/19667743\/r\/il\/236f70\/1888711757\/il_1140xN.1888711757_fze8.jpg\" data-mce-src=\"https:\/\/i.etsystatic.com\/19667743\/r\/il\/236f70\/1888711757\/il_1140xN.1888711757_fze8.jpg\"\u003e\u003cbr\u003e\n\u003c\/div\u003e\n\u003cdiv text-align:=\"\" padding-left:=\"\"\u003e\u003c\/div\u003e\n\u003cdiv text-align:=\"\" padding-left:=\"\"\u003e\u003c\/div\u003e\n\u003cdiv text-align:=\"\" padding-left:=\"\"\u003e\n\u003cimg data-mce-fragment=\"1\" src=\"https:\/\/i.etsystatic.com\/19667743\/r\/il\/b7aa7c\/2023994784\/il_1140xN.2023994784_r6pu.jpg\" data-mce-src=\"https:\/\/i.etsystatic.com\/19667743\/r\/il\/b7aa7c\/2023994784\/il_1140xN.2023994784_r6pu.jpg\"\u003e\u003cimg alt=\"\" width=\"\" height=\"\" float:=\"\" https:=\"\" ae02=\"\" kf=\"\" com=\"\" alicdn=\"\"\u003e\n\u003c\/div\u003e\n\u003ch5\u003e\u003cspan\u003e\u003cstrong\u003eShipping information\u003c\/strong\u003e\u003c\/span\u003e\u003c\/h5\u003e\n\u003cul data-mce-fragment=\"\"\u003e\n\u003cli\u003e\n\u003cstrong\u003eProduction time\u003c\/strong\u003e: Please allow 2-5 days to receive a tracking number while your order is hand-crafted, packaged and shipped from our facility.\u003c\/li\u003e\n\u003cli\u003e\n\u003cstrong\u003eShipping time\u003c\/strong\u003e: You will receive your order in the USA from 5 - 7 days and in other countries from 10 - 20 business days. This time is from the date that it is shipped out, not the day the order is placed.\u003c\/li\u003e\n\u003cli data-mce-fragment=\"\"\u003e\n\u003cstrong\u003eReturn \u0026amp; Exchange\u003c\/strong\u003e: If for some reason you are not happy with your purchase, we will happily work with you to correct the problems.\u003c\/li\u003e\n\u003cli data-mce-fragment=\"\"\u003e\n\u003cstrong\u003eTracking Number\u003c\/strong\u003e: When available, we will send you the tracking number with the confirmation email so that you can track the package online.\u003c\/li\u003e\n\u003cli data-mce-fragment=\"\"\u003eIf you have any other queries, please feel free to email us\u003c\/li\u003e\n\u003c\/ul\u003e\n\u003cp\u003e \u003c\/p\u003e\n\u003ch5\u003e\u003cspan\u003e\u003cstrong\u003eReviews\u003c\/strong\u003e\u003c\/span\u003e\u003c\/h5\u003e\n \u003ch5\u003e\u003cspan color:=\"\"\u003e\u003cstrong\u003eFix credit card issue\u003c\/strong\u003e\u003c\/span\u003e\u003c\/h5\u003e\n\u003ch3\u003e\u003cspan style=\"color: #000000;\"\u003eHow to resolve a declined card payment?\u003c\/span\u003e\u003c\/h3\u003e\n\u003cp\u003eIf you can not complete your purchase with your credit card due to credit card denied, please make credit card payment via Paypal.\u003c\/p\u003e\n\u003cp\u003e\u003cspan style=\"color: #000000;\"\u003e\u003cstrong\u003e\u003cem\u003eYou don't  need a paypal account but you still make credit card payment via this payment gateway.\u003c\/em\u003e\u003c\/strong\u003e\u003c\/span\u003e\u003ca href=\"https:\/\/kb.swimmo.com\/help\/how-to-resolve-a-declined-card-payment\" data-ved=\"2ahUKEwjm4aWT8s3zAhVMZt4KHbhwCr8QFnoECAQQAw\" ping=\"\/url?sa=t\u0026amp;source=web\u0026amp;rct=j\u0026amp;url=https:\/\/kb.swimmo.com\/help\/how-to-resolve-a-declined-card-payment\u0026amp;ved=2ahUKEwjm4aWT8s3zAhVMZt4KHbhwCr8QFnoECAQQAw\"\u003e\u003c\/a\u003e\u003c\/p\u003e\n\u003cp\u003eMaking credit card payment via Paypal as following:\u003c\/p\u003e\n\u003cul\u003e\n\u003cli\u003e\n\u003cspan\u003eStep 1: After you choose the shipping method --\u0026gt; Click '\u003c\/span\u003e\u003cb\u003eContinue to payment method\u003c\/b\u003e\u003cspan\u003e' button. Check the Paypal on Payment method window\u003c\/span\u003e\n\u003c\/li\u003e\n\u003c\/ul\u003e\n\u003cp style=\"padding-left: 30px;\"\u003e\u003cspan\u003e\u003cimg height=\"261\" width=\"388\" src=\"\/\/cdn.shopify.com\/s\/files\/1\/2279\/9767\/files\/2_e3de80d7-7dfe-43f9-8c0e-969f17c35738_large.jpg?v=1542809655\" alt=\"\"\u003e\u003c\/span\u003e\u003c\/p\u003e\n\u003cul\u003e\n\u003cli\u003e\u003cspan\u003eStep 2: In paypal log in window, you don't need to log in. Click '\u003cb\u003ePay with debit or Credit card\u003c\/b\u003e' button\u003c\/span\u003e\u003c\/li\u003e\n\u003c\/ul\u003e\n\u003cp style=\"padding-left: 30px;\"\u003e\u003cspan\u003e\u003cimg height=\"400\" width=\"341\" src=\"\/\/cdn.shopify.com\/s\/files\/1\/2279\/9767\/files\/3_6e3d0136-b919-436a-be0e-91501ff32046_large.JPG?v=1542809707\" alt=\"\"\u003e\u003c\/span\u003e\u003c\/p\u003e\n\u003cul\u003e\n\u003cli\u003e\u003cspan\u003eStep 4: fill your credit card information and complete your payment.\u003c\/span\u003e\u003c\/li\u003e\n\u003c\/ul\u003e\n\u003cp style=\"padding-left: 30px;\"\u003e\u003cspan\u003e\u003cimg height=\"364\" width=\"270\" src=\"\/\/cdn.shopify.com\/s\/files\/1\/2279\/9767\/files\/4_c30cf20f-2f66-467b-8524-f784e6b1e666_large.jpg?v=1542809762\" alt=\"\"\u003e\u003c\/span\u003e\u003c\/p\u003e\n\u003c!-- \/TABS --\u003e "}
moline Single canvas rectangle minneapolis moline tractors 04249
moline Single canvas rectangle minneapolis moline tractors 04249
Specifications
This high-quality matte canvas can be used to add color and life to any space. Available in 17 different sizes with both vertical and horizontal orientations. The matte canvas features state of the art printing technology for sharp photographic reproduction and color fidelity, will not fade or warp, and comes ready to hang.
Printed with UL Certified GREENGUARD GOLD Ink - reduces indoor air pollution and the risk of chemical exposure.

Water resistant matte finish - will not scratch, crack, fade or warp.

Anti-yellowing, will not oxidize.

Finger jointed, kiln dried stretcher bar is 1.25"" depth.

Stretcher bar is FSC certified from sustainable forests, knot, sap, and warp free.

Ready to hang - arrives with pre-installed sawtooth hanging hardware.

Rubber bumpers – protects wall surface and keeps print level.

Made in USA.

Care: Clean with a dry cloth when needed.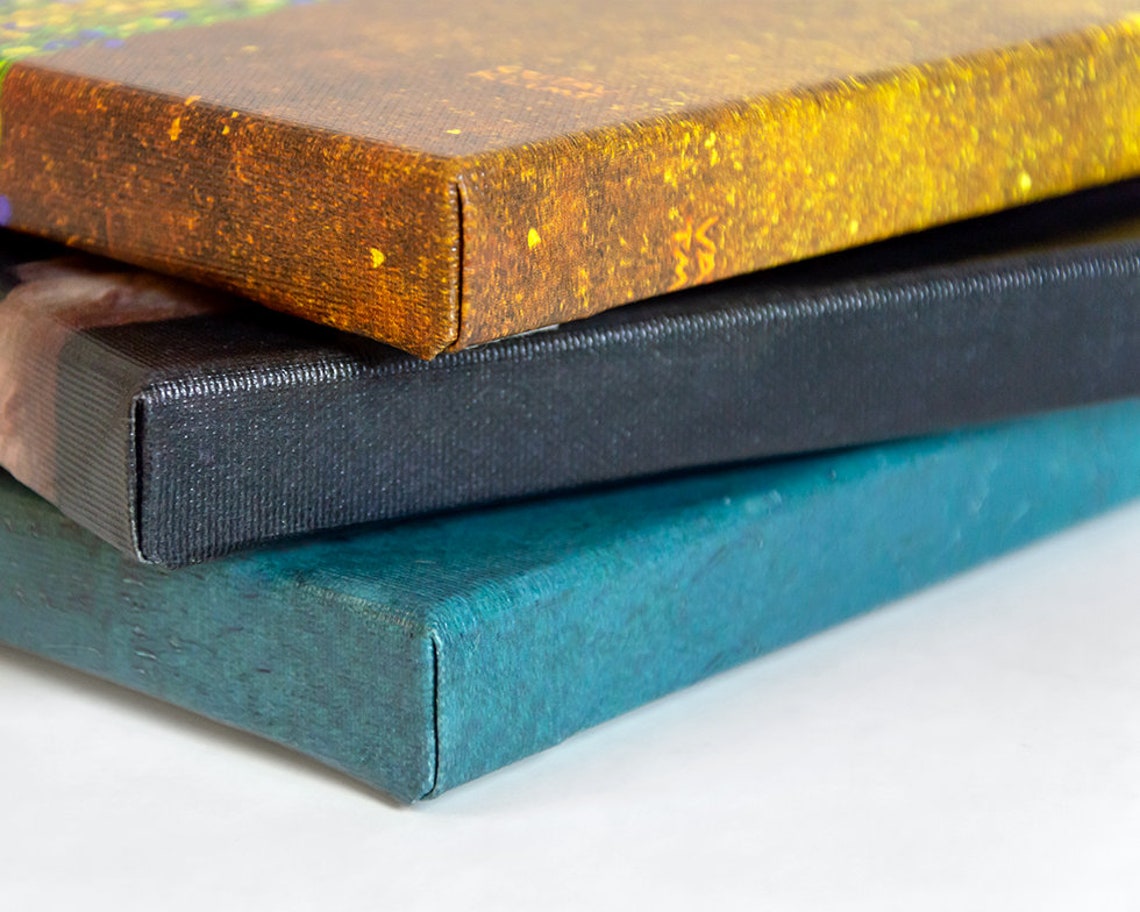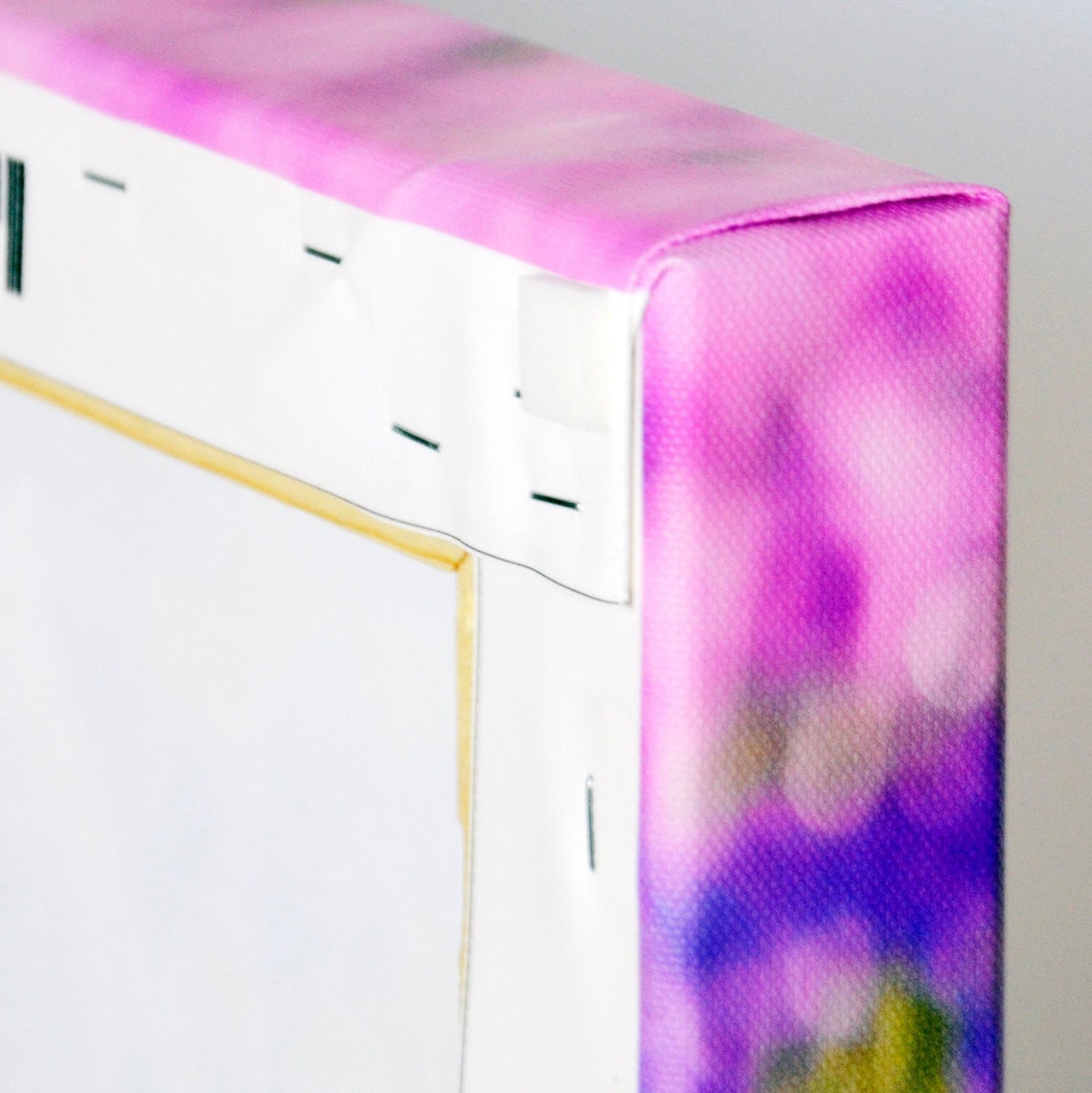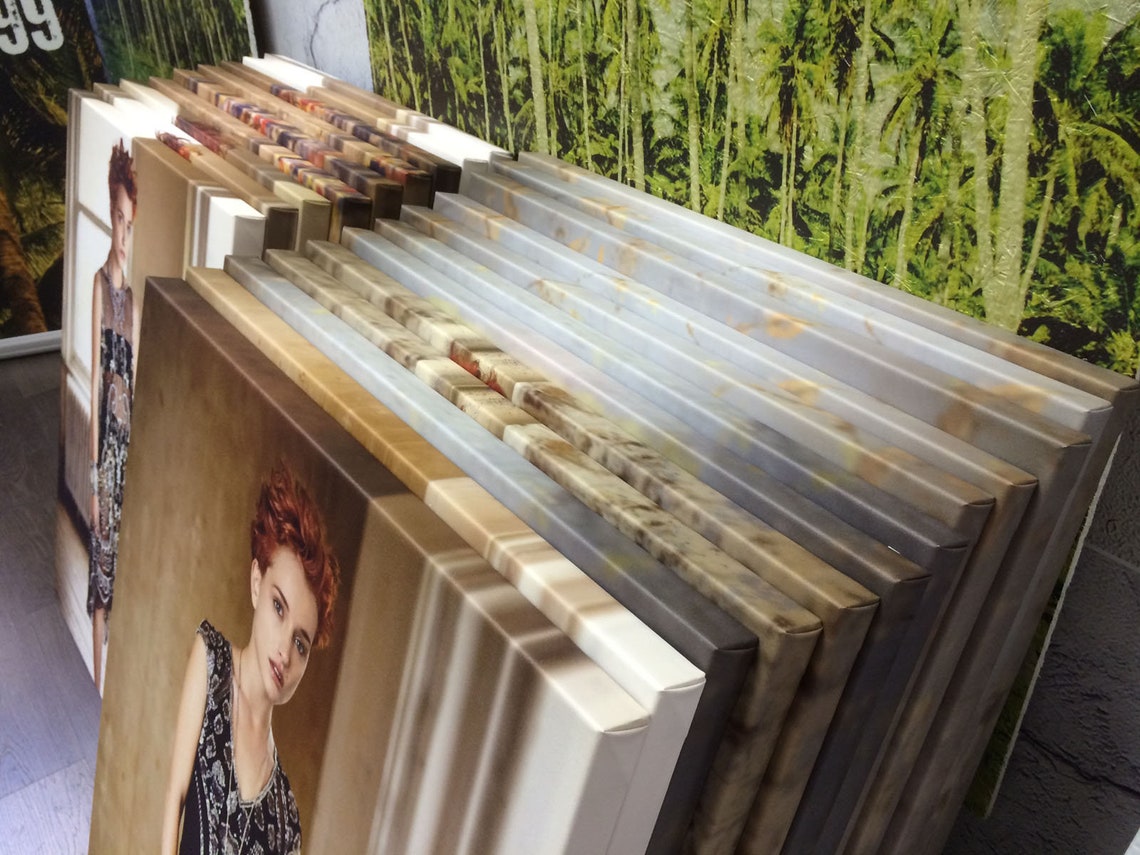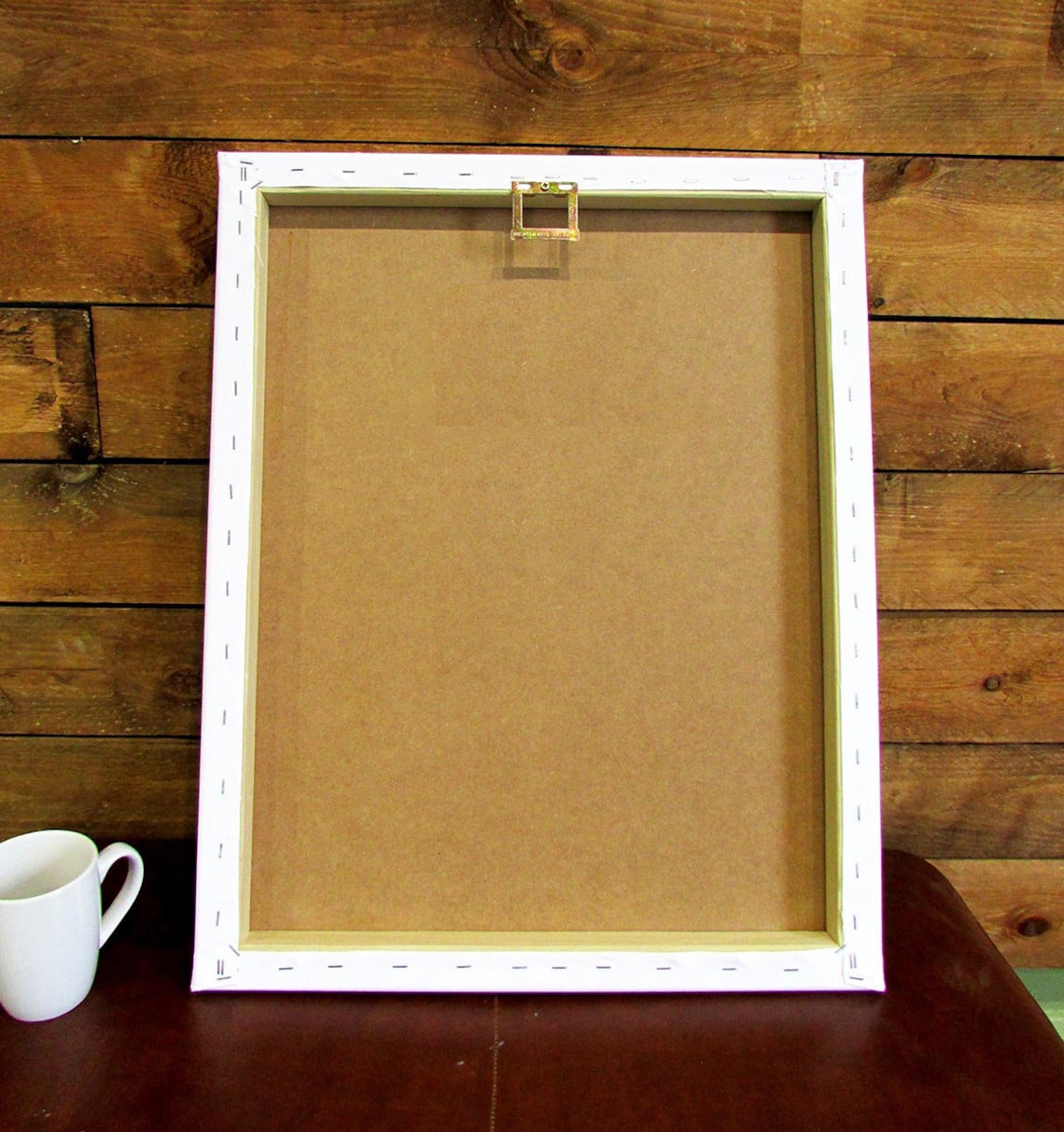 Production time: Please allow 2-5 days to receive a tracking number while your order is hand-crafted, packaged and shipped from our facility.
Shipping time: You will receive your order in the USA from 5 - 7 days and in other countries from 10 - 20 business days. This time is from the date that it is shipped out, not the day the order is placed.
Return & Exchange: If for some reason you are not happy with your purchase, we will happily work with you to correct the problems.
Tracking Number: When available, we will send you the tracking number with the confirmation email so that you can track the package online.
If you have any other queries, please feel free to email us
How to resolve a declined card payment?
If you can not complete your purchase with your credit card due to credit card denied, please make credit card payment via Paypal.
You don't  need a paypal account but you still make credit card payment via this payment gateway.
Making credit card payment via Paypal as following:
Step 1: After you choose the shipping method --> Click '

Continue to payment method

' button. Check the Paypal on Payment method window
Step 2: In paypal log in window, you don't need to log in. Click 'Pay with debit or Credit card' button
Step 4: fill your credit card information and complete your payment.